Growing up in San Jose, California, the Winchester Mystery House was a place to bring visiting relatives, a tourist attraction, a field trip destination, a reminder of a time past in the Valley of Heart's Delight. Never in my wildest dreams did I imagine that this house was haunted. I thought the story of Sarah Winchester was as real as the flesh-eating Albinos without mailboxes on Hicks Road. But then again, I tend to be what some might call a non-believer.
In 1884, Sarah Winchester purchased a tiny farmhouse on an old orchard smack-dab in the middle of San Jose with a fortune she inherited after her husband, firearm magnate William Wirt Winchester, died. Tormented by the spirits killed by her husband's invention, the Winchester repeating rifle, Sarah used her $20 million fortune (over $500 million with today's inflation) to build a massive Victorian-style mansion with hundreds of unique rooms to appease them. The mansion boasted 160 rooms, of which she frequently destroyed and rebuilt, spanning over 24,000 square feet. There were 47 fireplaces, 40 staircases (some of which led nowhere), and doors that opened to three-story drops. It was nicknamed the house that ghosts built. Sounds ludicrous, right?
View original publication on FANDOM.
BRINGING THE HOUSE ONTO FILM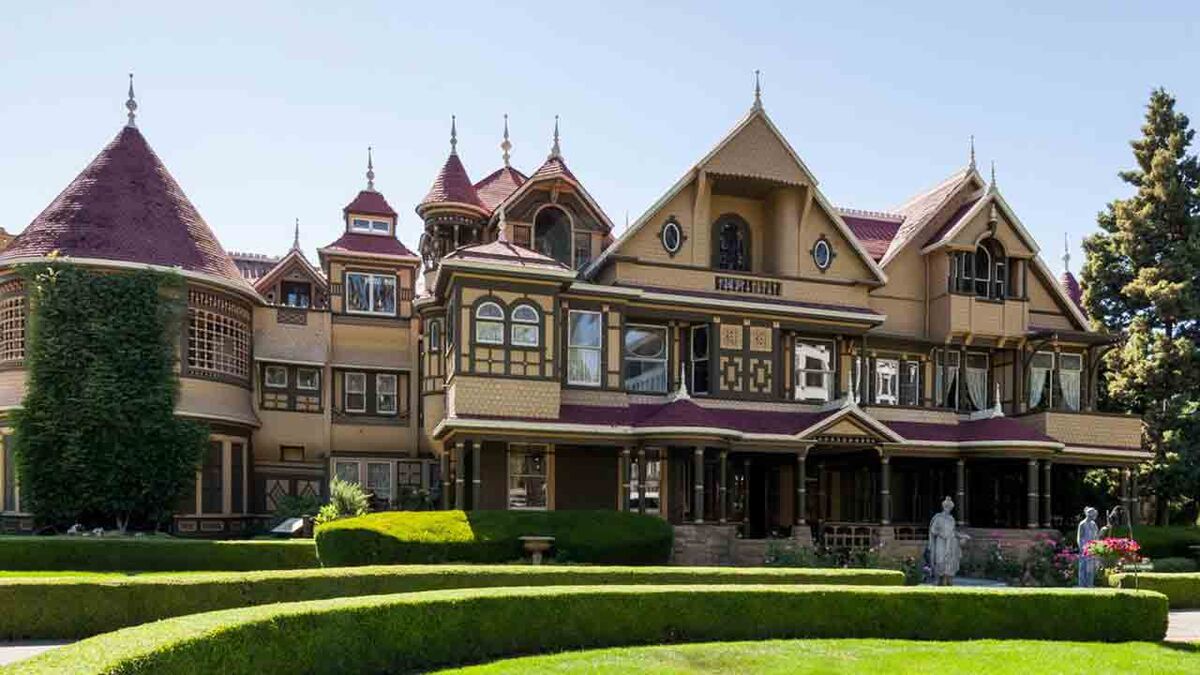 This year, Lionsgate released Winchester, starring Helen Mirren as the titular widow. The horror film, directed by the Spierig brothers (Daybreakers, Jigsaw), claimed to be about the most haunted house in the world. The film is full of jump scares, seances, frightening ghouls, and everything else you'd expect in a haunted house flick. I was surprised to learn that nearly all the special effects in Winchester were achieved with makeup and clever camera angles rather than CGI. I don't know if it was the artistry of these twins' filmmaking, or Helen Mirren's wonderful portrayal of the widow Winchester, but I became a believer.
FANDOM had the opportunity to take a flashlight tour of the Winchester mansion with honest-to-goodness ghost hunters on Friday the 13th. It might have been the spooky date, but I definitely felt something. Suddenly, the wild ghost stories of my childhood didn't seem so ludicrous after all. But there was one huge unanswered question that crept in the back of my mind: is the Winchester Mystery House really the most haunted house in the world? Or is this an old campfire story?
EXORCISING MY SKEPTICISM
While touring the dark rooms of Sarah Winchester's fear-driven masterpiece, I encountered TAPS West Coast, a.k.a. ghost hunters, measuring supernatural activity. They used infrared cameras and ultra-sensitive audio devices to detect other-worldly energy. While their work went a little over my head, they assured me that this was the cutting-edge of ghost-hunting technology. The skeptic inside couldn't help but blurt out, "Do you think this house is really haunted?" Undoubtedly, my loud mouth interrupted a very delicate data collection procedure, but they replied, "the jury's still out."
Later that evening, during the witching hour, I sat down with Jerry Butane and Chris Turner from TAPS. They assured me that Sarah Winchester's mansion was, without a doubt, haunted. "Definitely, this place has activity because last night every team member here experienced something," Jerry explained. They described hearing voices and feeling energies pulling them towards the unfinished room on the top floor. Walking through that room, I have to say, there was definitely something sinister going on. There was an eerie quality to the room that sent shivers down my spine. Certain spots in the room were significantly colder than others. I could have sworn I felt someone tap my shoulder, but there was nobody there! Could it have been Sarah?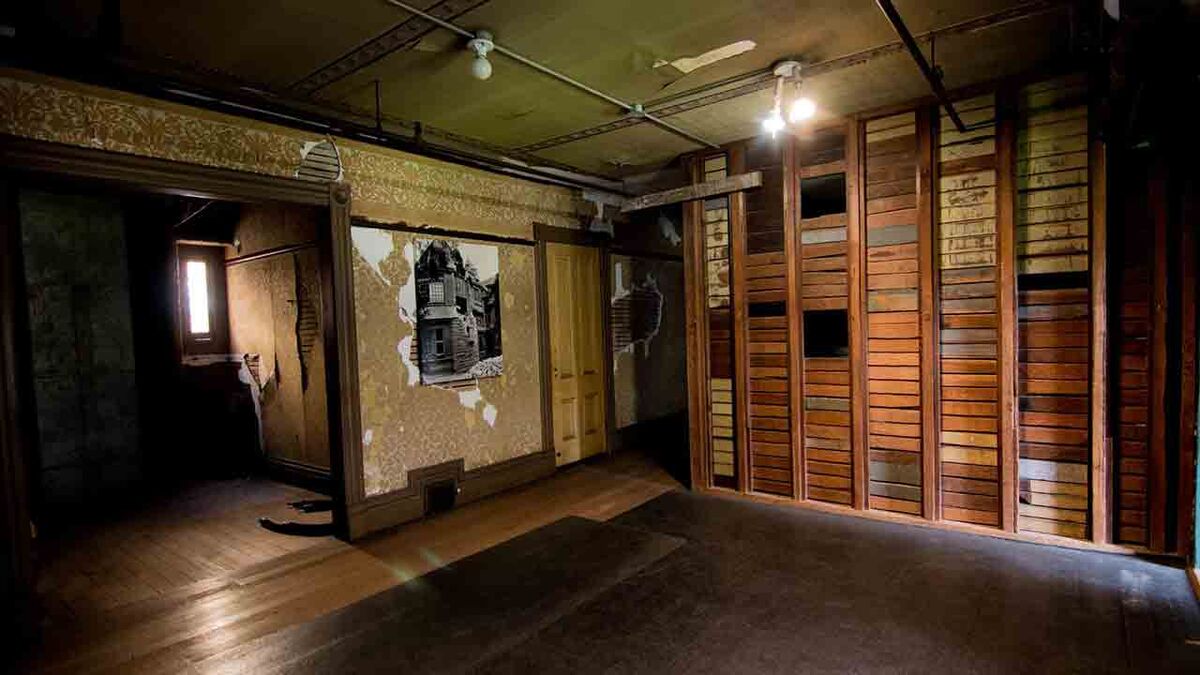 After taking the flashlight tour of the mansion and watching the accompanying film, I am positively spooked. But is it the most haunted house in the world?
You be the judge and watch Winchester. The film is now available on digital, Blu-ray™ combo pack (plus DVD and Digital), DVD, and on demand.